Education Replacement Boards (1.12) V1.0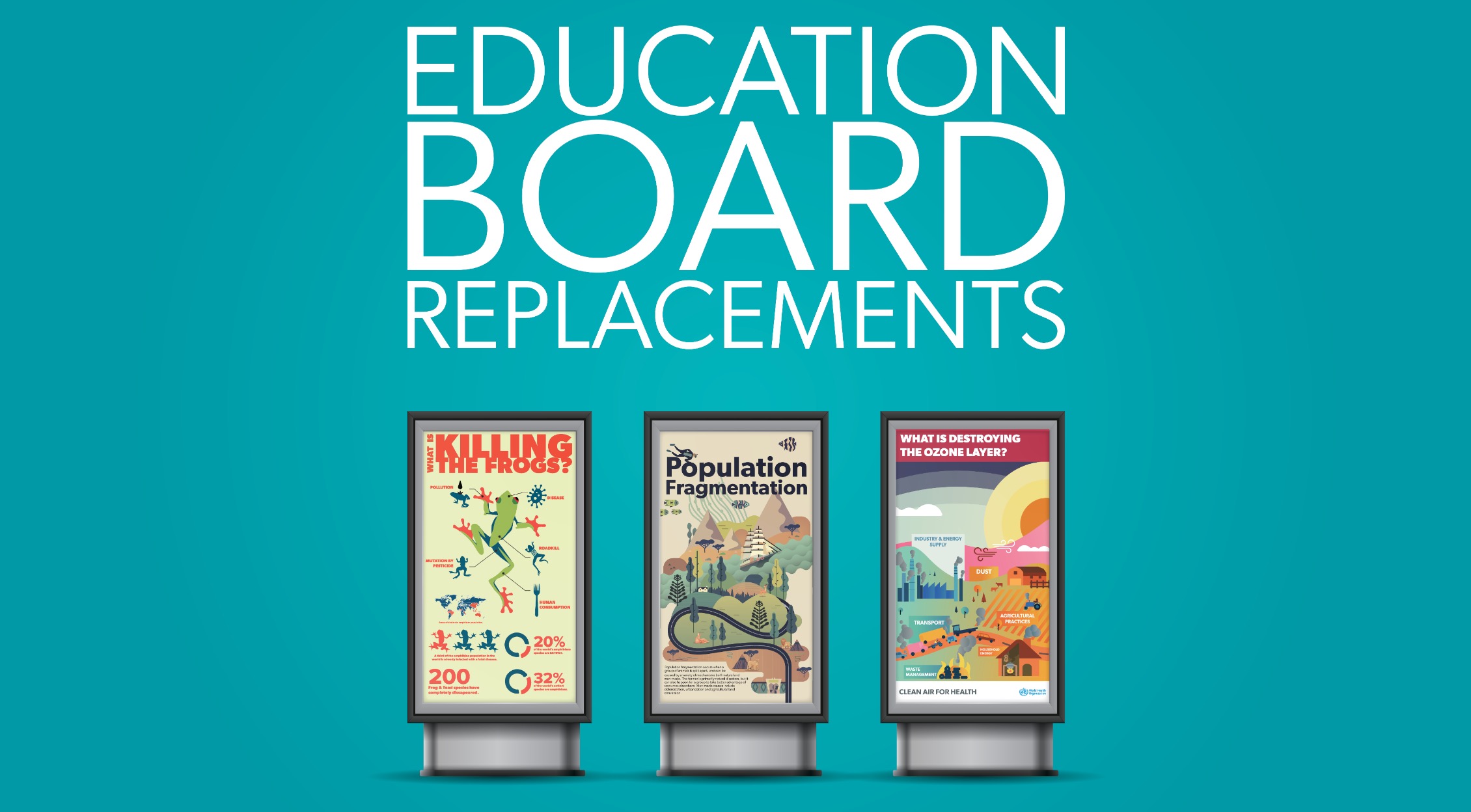 Education Replacement Boards (1.12) V1.0
A pack of education boards to replace the vanilla options.
The default boards are so tired
I have created thirty-seven posters to replace the existing (and some new) education boards.
Continent (x6) *NEW
Amphibian Crisis (x2)
Bee Population (x2)
Climate Change (x3)
Climate Crisis (x1) *NEW
Deforestation (x3)
Ecotourism (x4)
Land Sharing vs Land Sparing (x2)
Ozone Layer (x2)
Poaching & Exotic Pet Trade (x4)
Population Fragmentation (x4)
Traditional Medicine (x2)
Coral Bleaching (x1) *NEW
Ocean Acidification (x1) *NEW
Some housekeeping notes:
All resources are either taken directly from the game or were computer-generated to fit into the style of the game (I either personally created them or paid for the licenses to use the file)
A lot of the images were from references online
All images were created with Adobe Illustrator
Through trial and error, TIFF is the most ideal format to use. You avoid loss of image quality and also avoid the contrast quality issue that GIF, JPEG, and PNG files get in the game – feel free to convert the files on your own if you have a preference
I used Gibson font for most of the generic text if you desire continuity
I have created food stalls, drink stalls, miscellaneous/art, and habitat/exhibit boards.
How To Use:
Documents\Frontier Developments\Planet Zoo\UserMedia
Place files directly into folder location
To find in game – select either TV Screen or Projector Screen from Facilities/Media Devices and Education