Custom Education boards – Prop Butterfly pack V1.0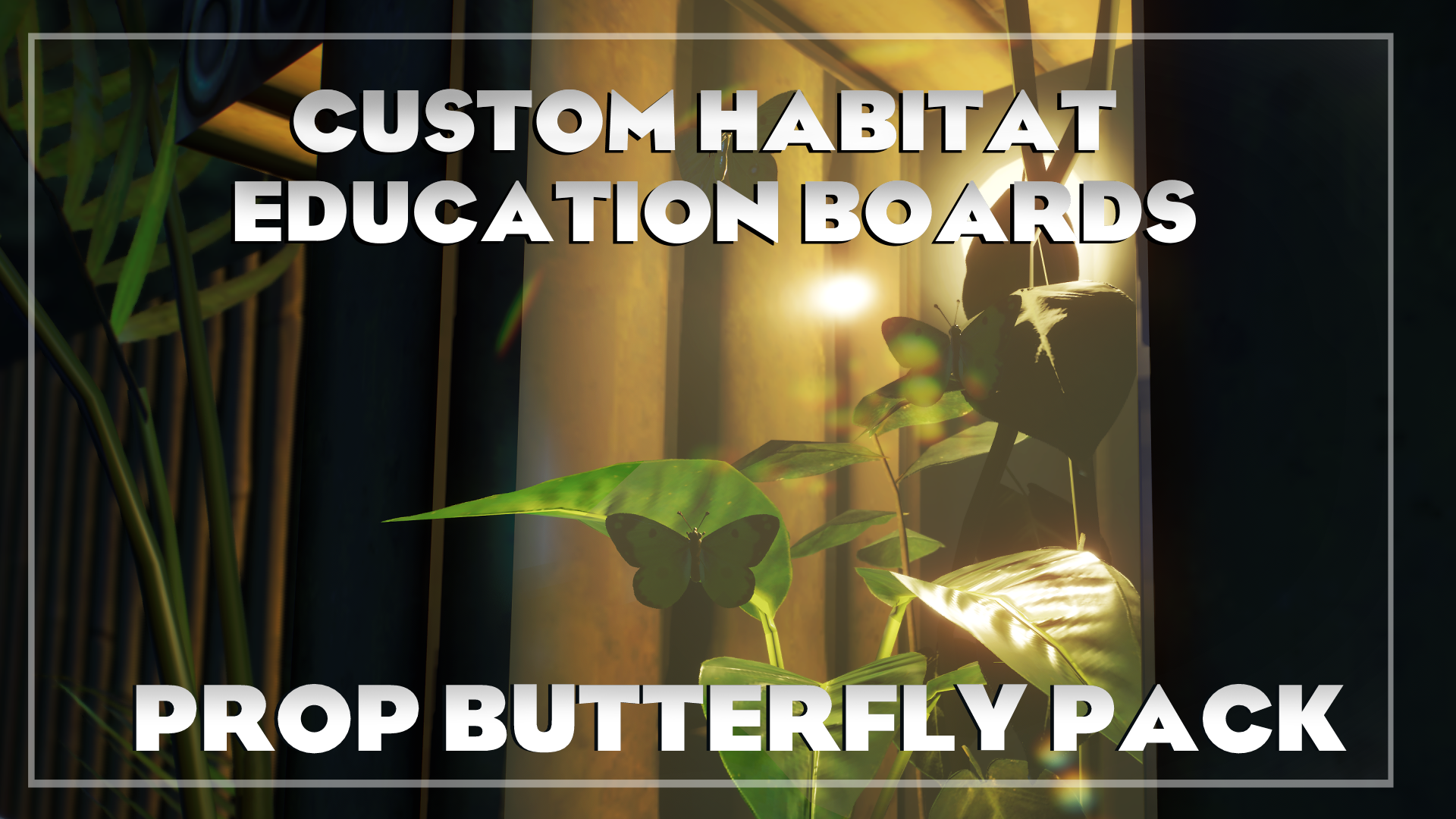 Custom Education boards – Prop Butterfly pack V1.0
Custom education boards for the Butterflies and moths in @Nicholaslionrider's exhibit animal prop pack.
These are HABITAT EDUCATION BOARDS ONLY, NOT THE ANIMALS
Hey!
These are 14 custom habitat education boards for all the Butterflies and Moths in NicholasLionrider's Prop animal pack.
There are included:
Agris Butterfly
Atlas Moth
Common Bluebottle Butterfly
Emperor Butterfly
Great Purple Emperor Butterfly
Japanese Moth
Madagascan Sunset Moth
Monarch Butterfly
Paper Kite Butterfly
Peacock Butterfly
Queen Alexandria's Birdwing Butterfly
Rajah Brooke's Birdwing Butterfly
Tiger Butterfly
Yellow Butterfly
I love this prop pack, since the exhibit animals in the game are kinda lacking,
but I could not for the life of me find education boards for them, so here we are.
Hope u enjoy these!
I will be making more packs in the future!
How to install
Download the mod
Extract the zip file
Drag the contents (except for the README) to Documents/Frontier Developments/Planet Zoo/Usermedia
Open up your game and change the billboards or the education board picture to the matching species!