Great Hammerhead Shark – Replacement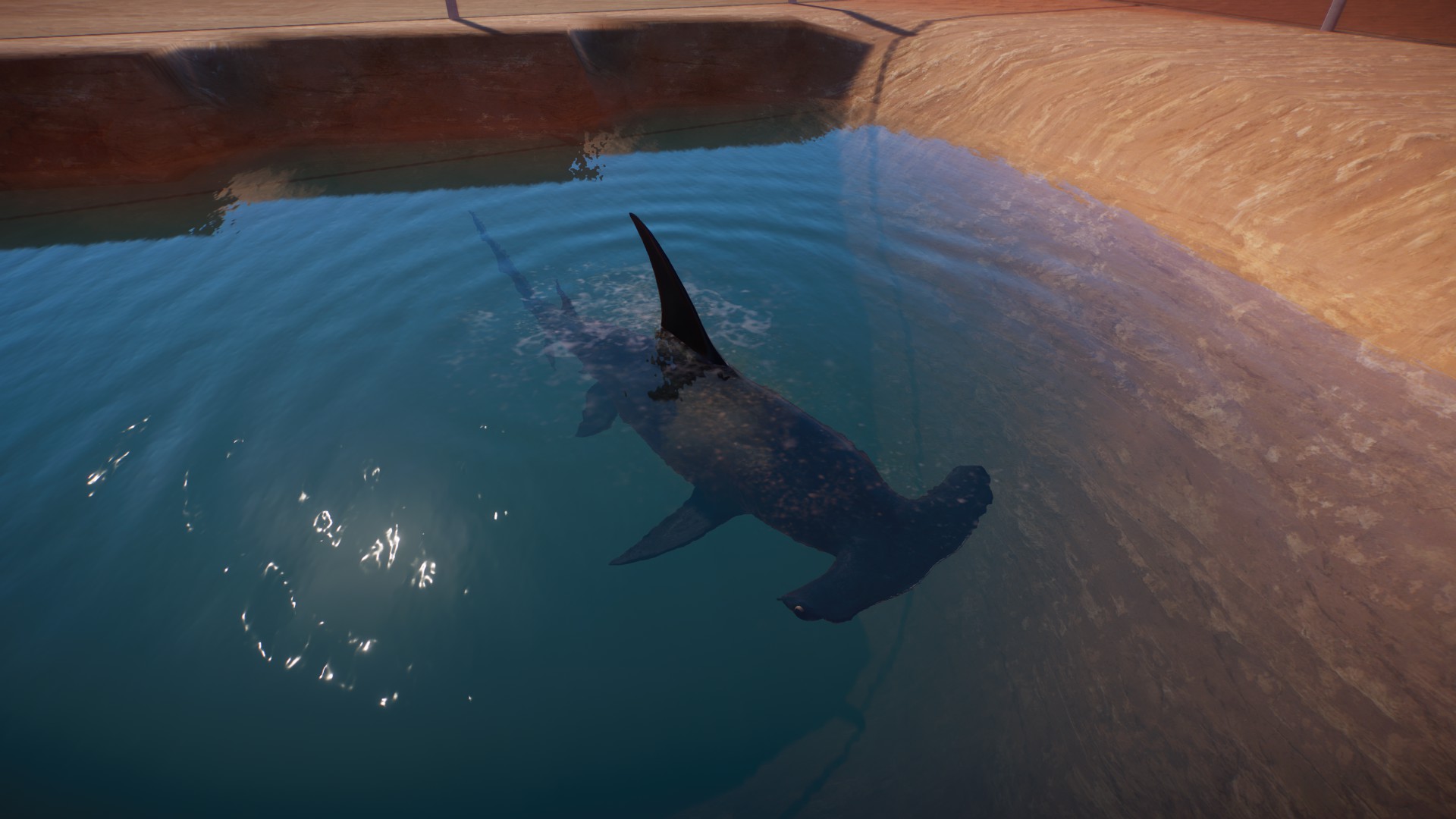 Great Hammerhead Shark – Replacement
Quick notes:
This mod replaces the male, female and juvenile Dwarf Caiman with the Great Hammerhead Shark. It does not currently change any in-game names, the Zoopedia entry or habitat preferences. Because of this, it will still need land inside the habitat to walk on which can look strange.
I'm working on a standalone version of this mod that should fix most of these issues, so view this as a proof of concept for that version.
Requirements:
You need the Aquatic Pack for this mod to work.
How to install:
Unzip the downloaded archive
Navigate to your install location for Planet Zoo (default is C:\Program Files (x86)\Steam\steamapps\common\Planet Zoo)
Open \Planet Zoo\win64\ovldata\Content4 and replace Main.ovl by the file you downloaded here.
Open \Planet Zoo\win64\ovldata\Content4\Animals\Crocodiles and replace the Cuviers_Dwarf_Caiman folder by the one found here.
Make sure to backup the original files in case you want to revert these changes.