Custom Education boards -Prop Reptiles (updated) V1.1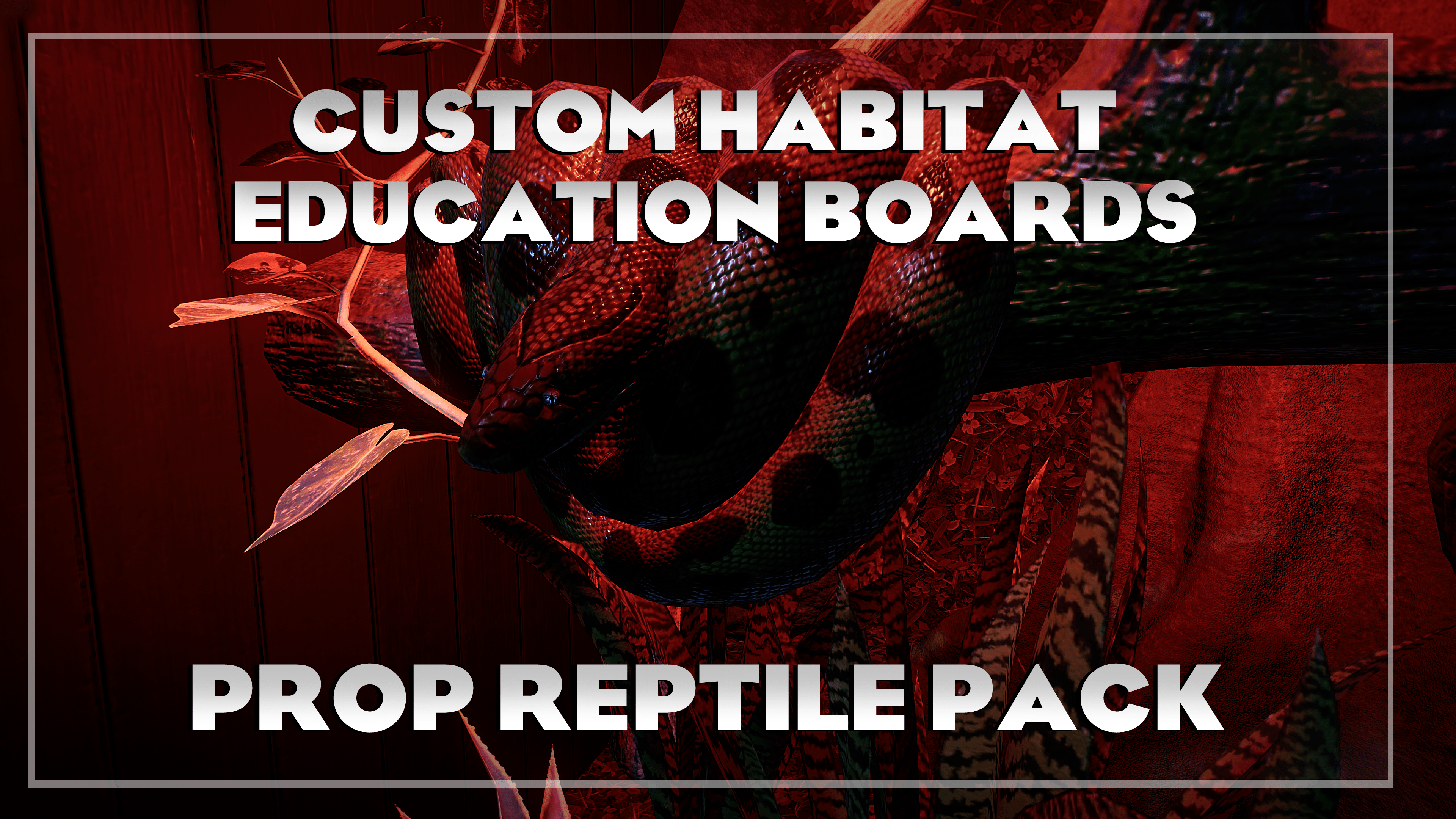 Custom Education boards -Prop Reptiles (updated) V1.1
Custom education boards for the reptiles in @Nicholaslionrider's exhibit animal prop pack.
FIXES:
Fixed a picture of the tree emerald boa that was the wrong species.
DISCLAIMER:
These are HABITAT EDUCATION BOARDS ONLY, NOT THE ANIMALS
Check out the amazing mod creators below!
Hey!
These are 8 custom habitat education boards for all the reptiles in NicholasLionrider's Prop animal pack.
There are included:
Boa constrictor
Emerald green tree boa
Eyelash viper
Green anaconda
Green iguana
Milksnake
Mourning gecko
Rainbow boa
I love this prop pack since the exhibit animals in the game are kinda lacking, but I could not for the life of me find education boards for them, so here we are.
Hope u enjoy these!
I will be making more packs in the future!
How to install:
Download the mod
Extract the zip file
Drag the contents (except for the README) to Documents/Frontier Developments/Planet Zoo/Usermedia
Open up your game and change the billboards or the education board picture to the matching species!