Custom Education boards – Centipedes and millipedes V1.0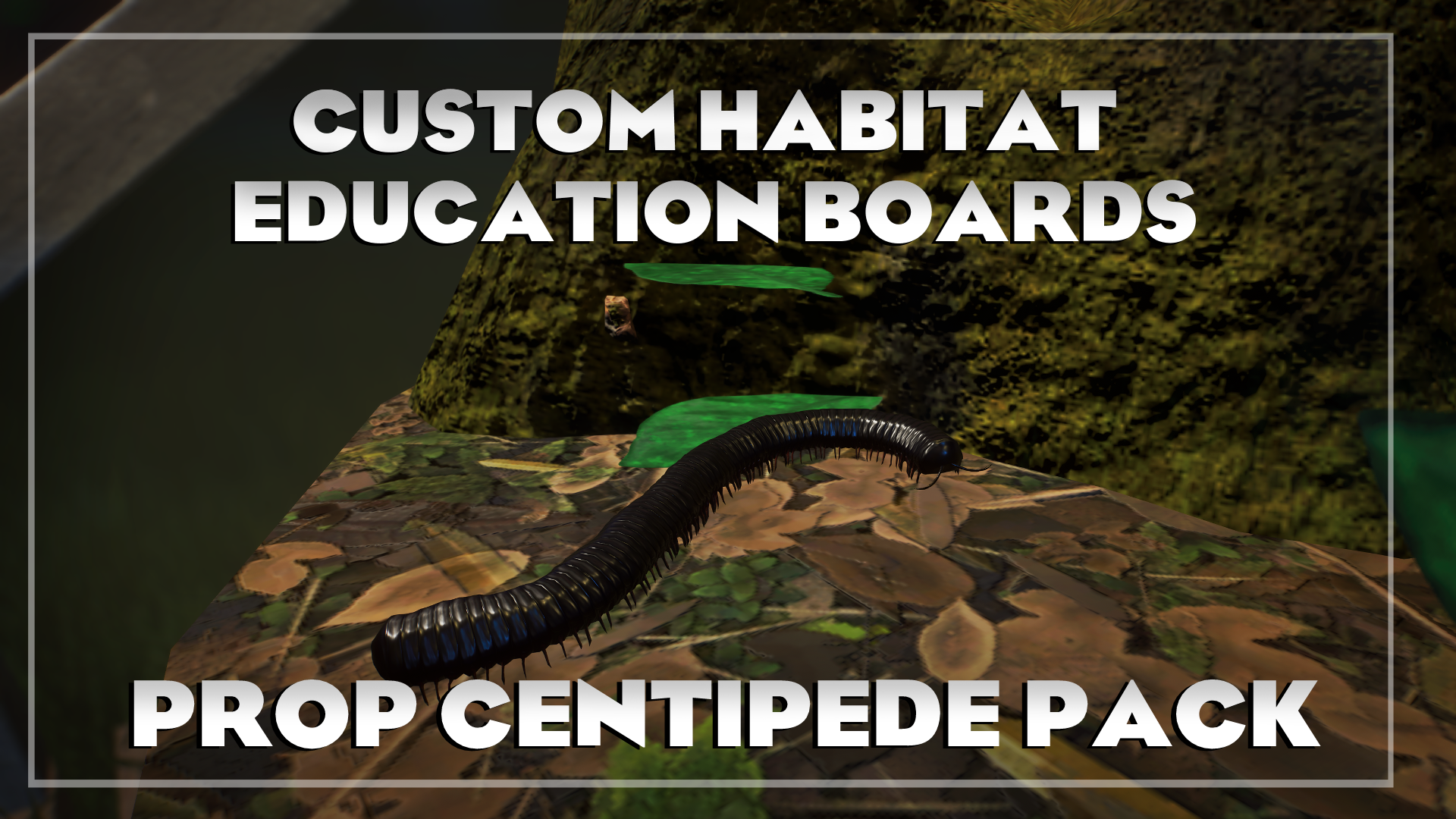 Custom Education boards – Centipedes and millipedes V1.0
Custom education boards for the milli- and centipedes in @Nicholaslionrider's exhibit animal prop pack.
These are HABITAT EDUCATION BOARDS ONLY, NOT THE ANIMALS.
The pictures used on these are pictures I found on GOOGLE and are not mine, if you see a picture you took and want me to take it down, I will.
These are 3 custom habitat education boards for all the Centipedes and Millipedes in NicholasLionrider's Prop animal pack.
There are included:
Amazonian giant centipede
Giant African millipede
Giant Red-Headed centipede
I love this prop pack, since the exhibit animals in the game are kinda lacking, but I could not for the life of me find education boards for them, so here we are.
Hope u enjoy these!
I will be making more packs in the future!
How to install:
Download the mod
Extract the zip file
Drag the contents (except for the README) to Documents/Frontier Developments/Planet Zoo/Usermedia
Open up your game and change the billboards or the education board picture to the matching species!
MISC
(I only have 5 expansion packs now, and I cannot afford to buy any at the moment, so any screenshots of the animals from the Southeast-Asia pack, Africa pack, and North-America pack would be greatly appreciated, so I can continue t make the pack even if I don't have the DLC!)
You can request any modded animal for free on this post or any post I make. I will make one and send it to you separately if you immediately need it, or I will release it in a pack. I will not be uploading this one by one, I will try to make coherent packs.
Furthermore, I really hope you all enjoy these and definitely let me know if you like them and if you find any problems or mistakes!