Cenozoic park – Australia DLC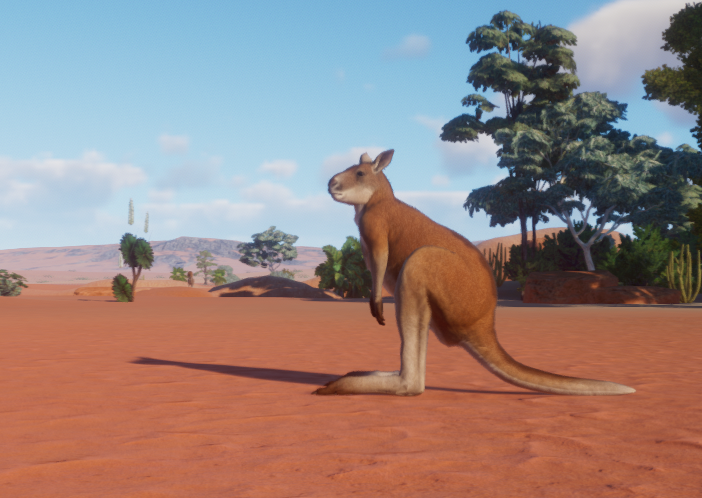 Cenozoic park – Australia DLC
The first mod of the Cenozoic park, replacing the Australia DLC animals with extinct species!
the mod includes:
thylacoleo – the marsupial lion,the largest carnivores marsupial, replaces the male koala.
procoptodon – the largest kangaroo of all time, replaces the male red kangaroo.
vorombe – the biggest bird of all time, replaces the male cassowary.
pygmy cassowary – the smallest cassowary, growing around 75cm tall, replaces female cassowary (no model edit due to a female cassowary bug)
giant koala – a larger and more robust species of koala, replaces the female koala.
dire wolf – not an actual wolf, but a big species of canine, replaces male dingo.
Leptocyon – the first canine, replaces the female dingo
Leptictidium – rat sized kangaroo like early mammel, replaces the female kangaroo.