Scimitar Oryx – New Species V1.8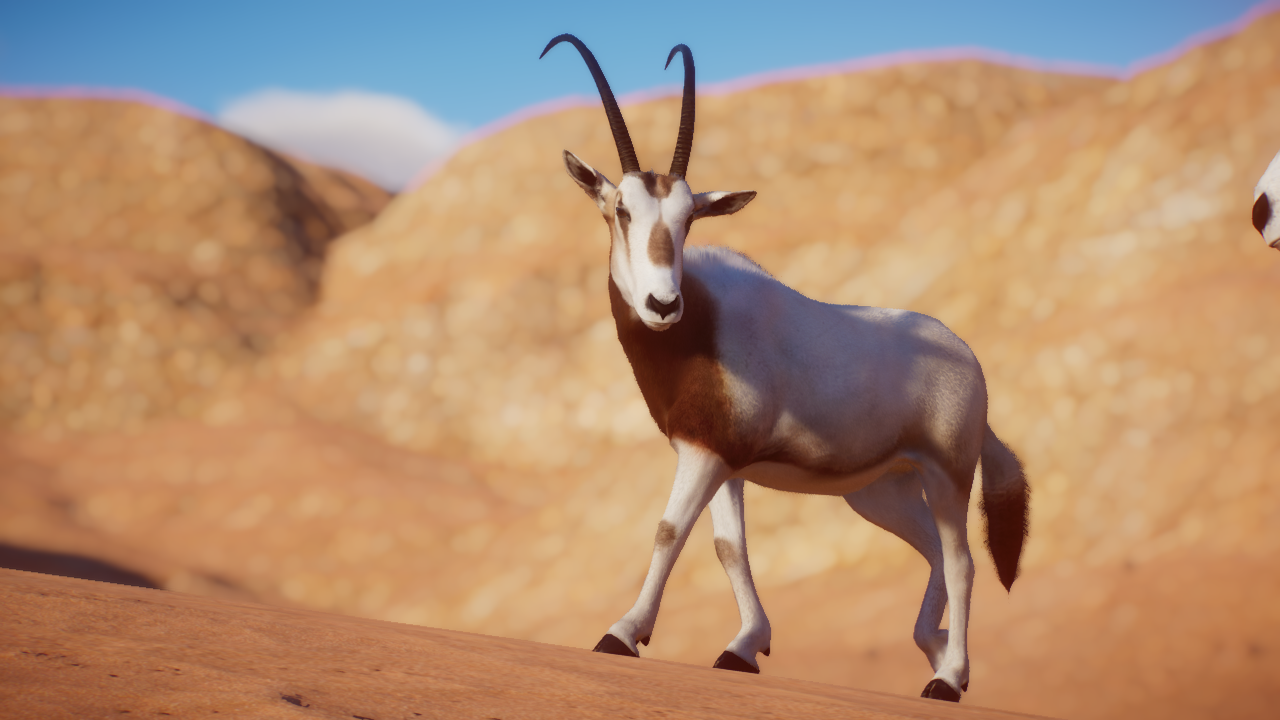 Scimitar Oryx – New Species V1.8
Add the magnificent scimitar oryx to Planet Zoo.
Brought to you by Narwhaler! Don't forget to leave a comment and check my profile for more mods.
Extinct in the wild, the scimitar oryx, also called scimitar-horned oryx, as its name implies, has curved horns that resemble a scimitar, which is a sword with a long curved blade. Scimitars are very dangerous, and it is recommended to handle them with care in the rare case you ever get your hands on one unless you want to lose a limb, which I do think you don't want to.
Features:
Unique models for adults and juvenile. Functional zoopedia, research and education (requires custom texture). Based on the gemsbok, uses the same enrichment items.
Languages:
English
Spanish
French (thanks to Trigger)
Portuguese (thanks to Masora157)