Melanistic Lion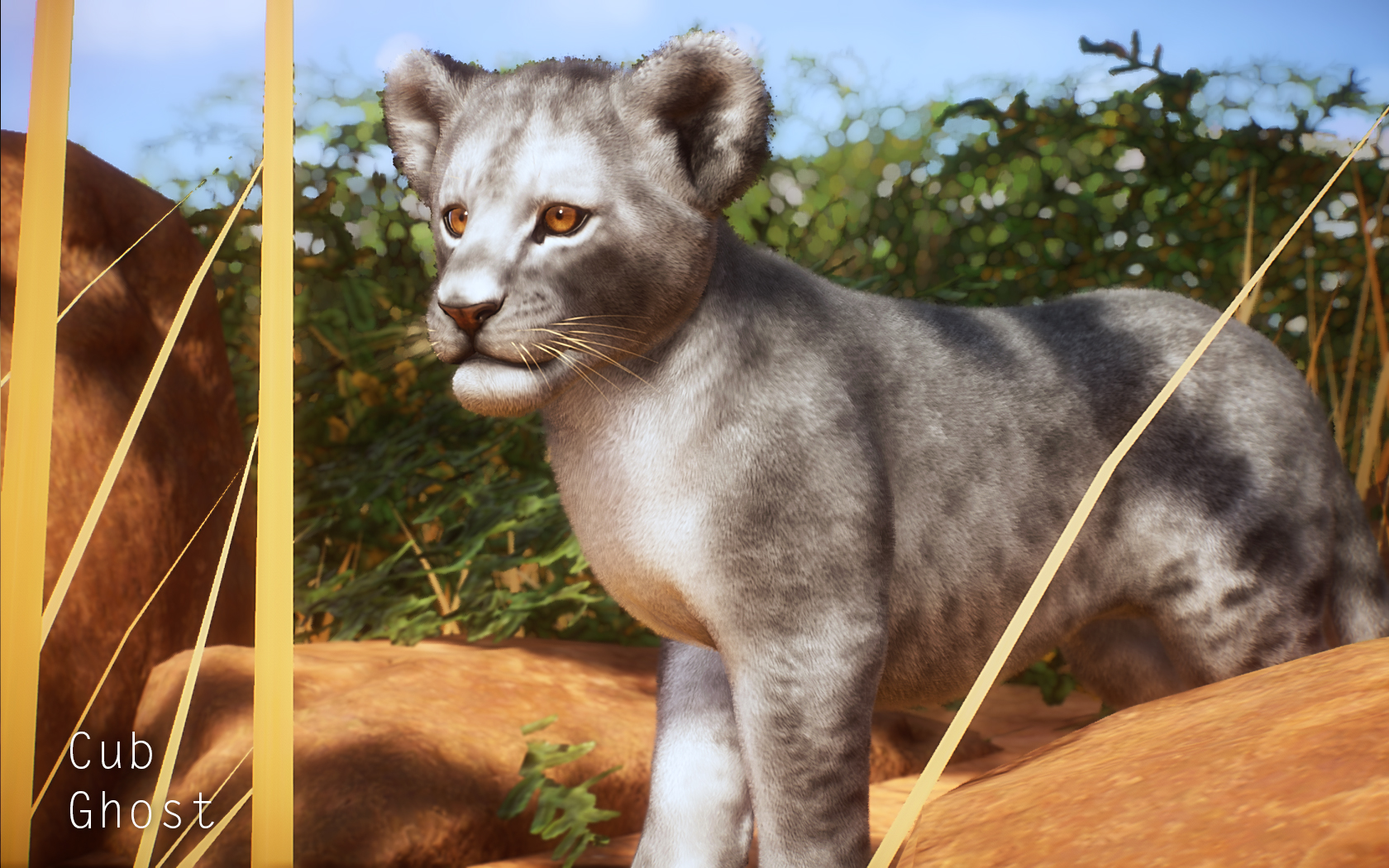 Melanistic Lion
Adds black (melanistic) females, males, and cubs to your choice of the regular or albino slot. Also includes male ghost lions!
Want to know about real black lions? Read this page about their existence (or lack of.) Ever seen a female black lion picture? A semi creditable observation documenting an authentic melanistic lion suggests they are "almost completely black." That 'almost'- where were they not black at? Their mane? Their toes? I'm not really sure. But I guessed! There are spotted lions, and mosaic patches, so I just influenced them together.
Melanistic lions get asked for a lot (THEY ARE COOL) so I went ahead and made some, painting a great deal of the new coat from scratch. They aren't just "black." Additionally, they have an enhanced golden eye color. 🙂 Except the black male, who has gold with sky blue flecks. Ghost (ghostly gray) male also an option!
Navigate to:C:\Program Files (x86)\Steam\steamapps\common\Planet Zoo\win64\ovldata\Content0\Animals\Big_Cats\West_African_Lion
Download either (or/and) female files, male files, or juvenile files. Unzip contents and overwrite in the above directory.
See readmes inside of the downloads for extra assistance.