Kunekune Pig – New Species V1.12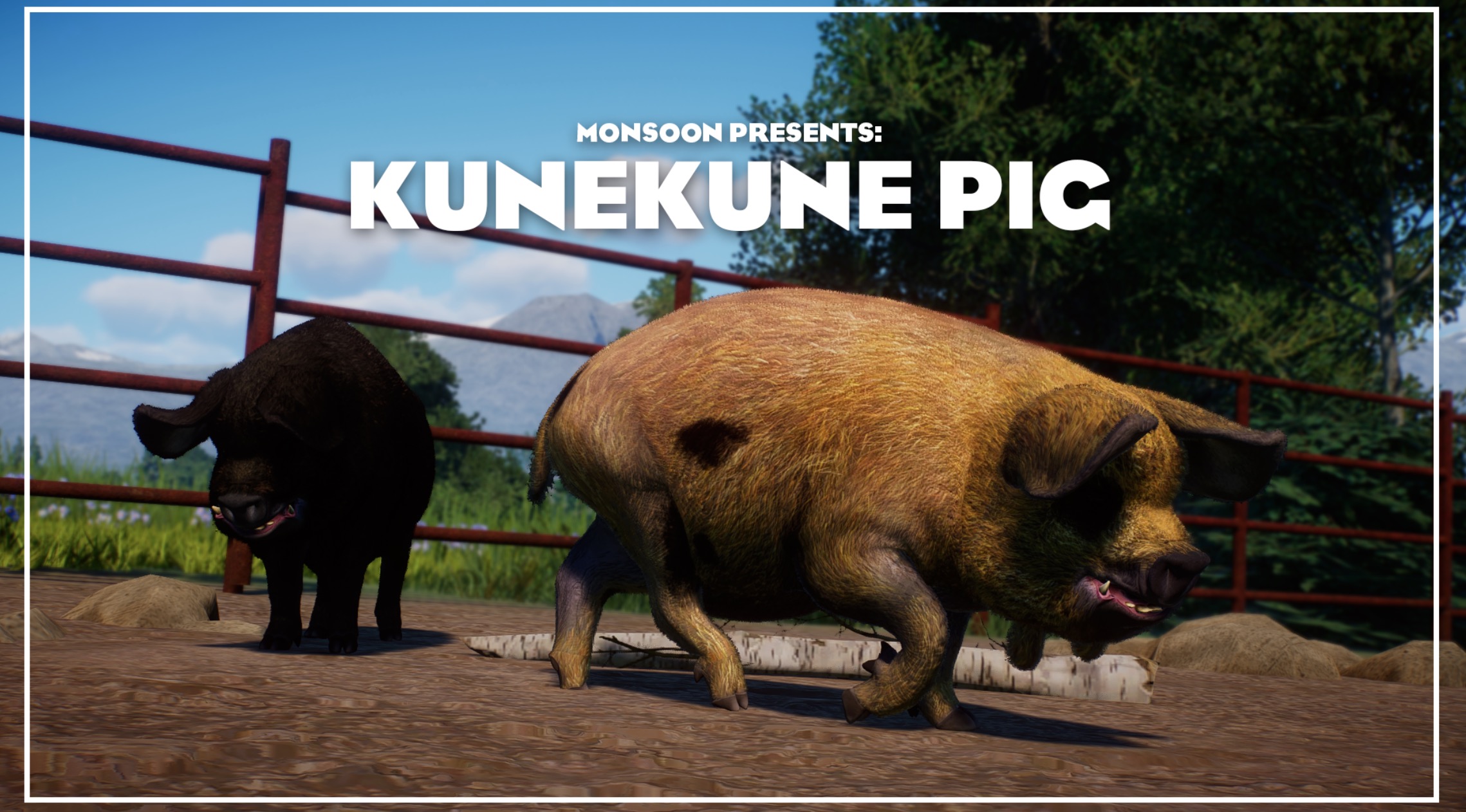 Kunekune Pig – New Species V1.12
Adds the Kunekune Pig, an old Maori pig breed from New Zealand, to your game!
This mod features four texture variants, unique models for males, and females, and custom normal. Check it out!
To install, extract the .zip file into the "ovldata" folder of your Planet Zoo installation. Do not change the mod folder name, this will cause it to crash!
(\steamapps\common\Planet Zoo\win64\ovldata)
This animal is based off of the Babirusa, and will use that species' enrichment and food items.
This mod requires ACSE.
This mod was commissioned by Causticjay!
Thanks to Leaf for his help with fur transplants and Narwhaler for the zoopedia map image