Eastern Quoll – New Species 1.10 V1.0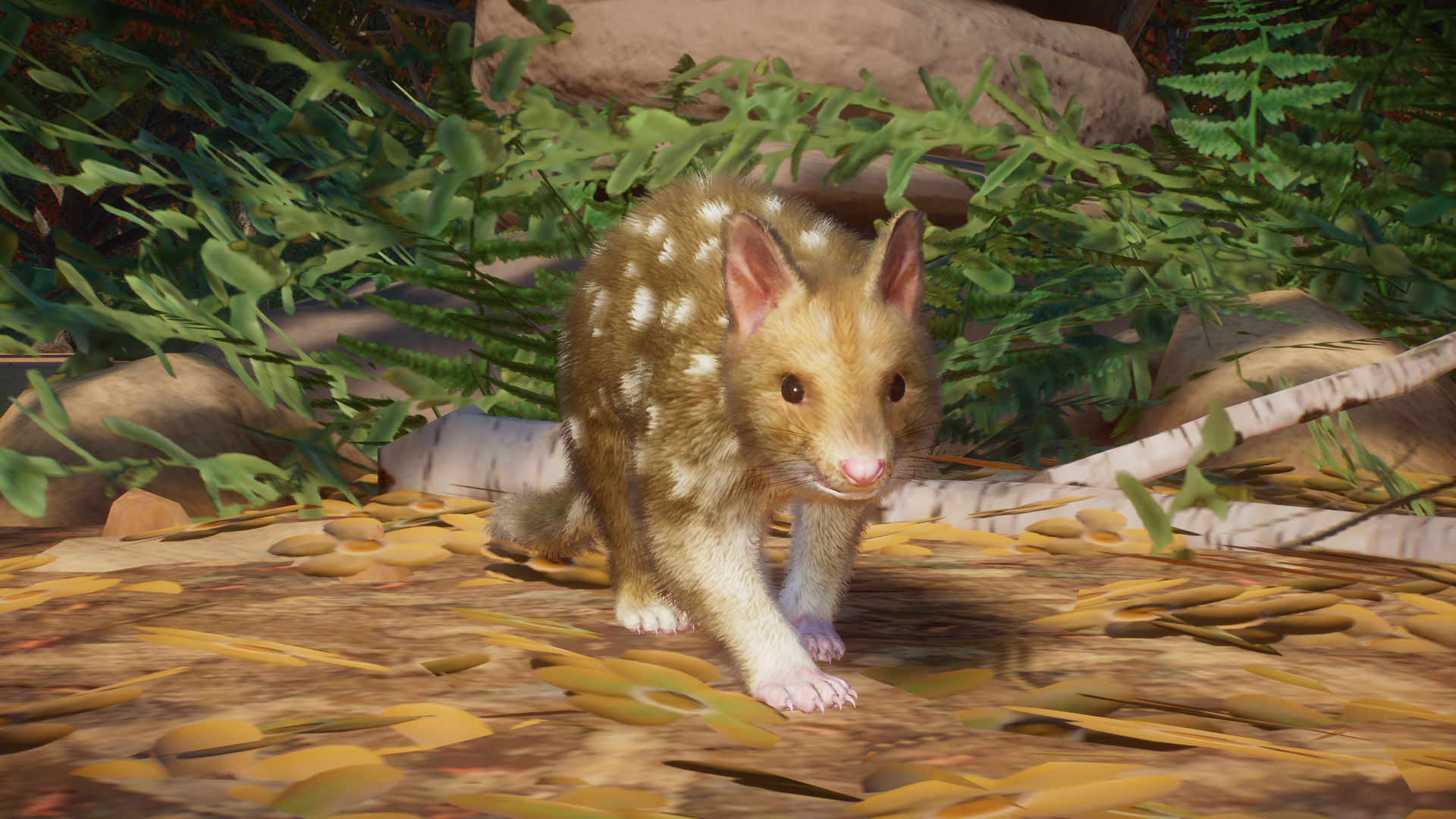 Eastern Quoll – New Species 1.10 V1.0
Adds the Eastern Quoll to your game. Includes info-boards and scaled juveniles.
The Eastern Quoll is a small carnivorous marsupial restricted to tasmania. It comes in both a brown and black morph.
Includes full zoopedia, animal research, thumbnails, and info board.
How do I use the mod?
Download the zip file from the files tab, unpack the file and place Easteqol into your Steam Library via: \steamapps\common\Planet Zoo\win64\ovldata
Can I translate your mod for another language?
Yes, it would be greatly appreciated if someone would like to provide even more localisation options for my mod. If you would like to localise it, @ me or message me on the modding discord (Frazzle64#2493)
Can I use your mod as a base to make my own mod?
Yes, but I'd appreciate you crediting me and linking back to my original.
Animal Base:
– Binturong Juvenile
Known issues:
– Turns into a demogorgon when mating
Localised for:
– English
– Portuguese