Dingo Remaster and New Variants 1.12 ACSE V1.0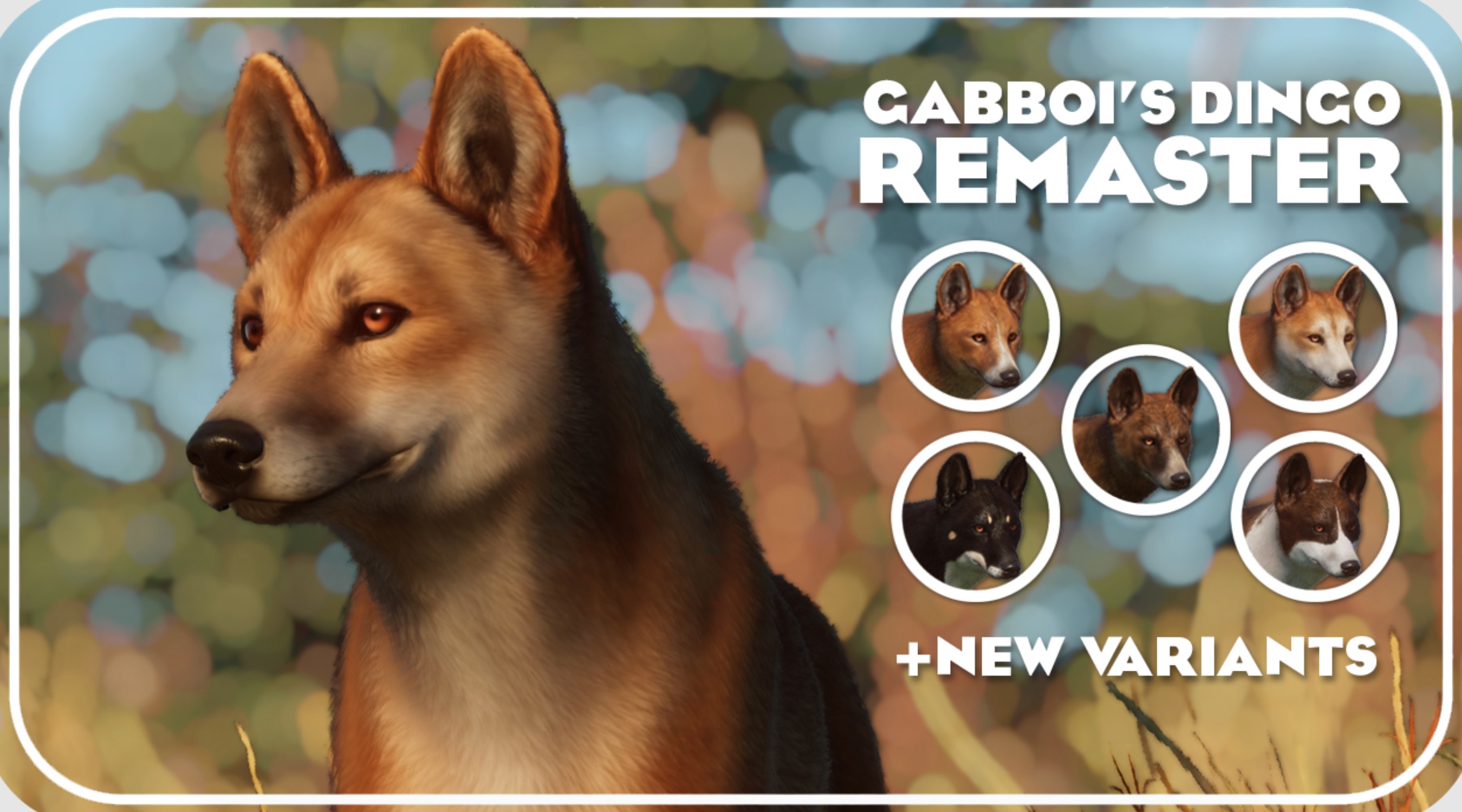 Dingo Remaster and New Variants 1.12 ACSE V1.0
This mod adds 5 new variants to the Dingo, as well as some markings and improvements on the base texture.
This mod includes a reskin for Male, Female, and Juvenile Dingo, as well as new variants consisting of 2 additional orange dingos with different facial markings, a brindled variant, a black variant with orange and white highlights, and a piebald that consists of a white coat with brindled patches. Marking textures have also been added to implement a black-backed alt of the 3 orange variants, so if you buy any of the orange ones there's a chance they'll also be black-backed. This mod requires ACSE to work, it includes UI.
It's recommended to use the Planet Zoo Plus mod for a better experience.
Installation:
To install this remaster extract and place the folder in ovldata like a New Species mod, no file replacement needed! Requires ACSE.
Variant Translations (will be implemented soon):
English – GiornoPizza
Spanish – Gabboi
Portuguese – Masora157
German – Fera
Italian – LadyLesahine09
Swedish – Stalagmite
Dutch – Kiru