Chimpanzee Remaster and New Variants (1.12 ACSE) V1.0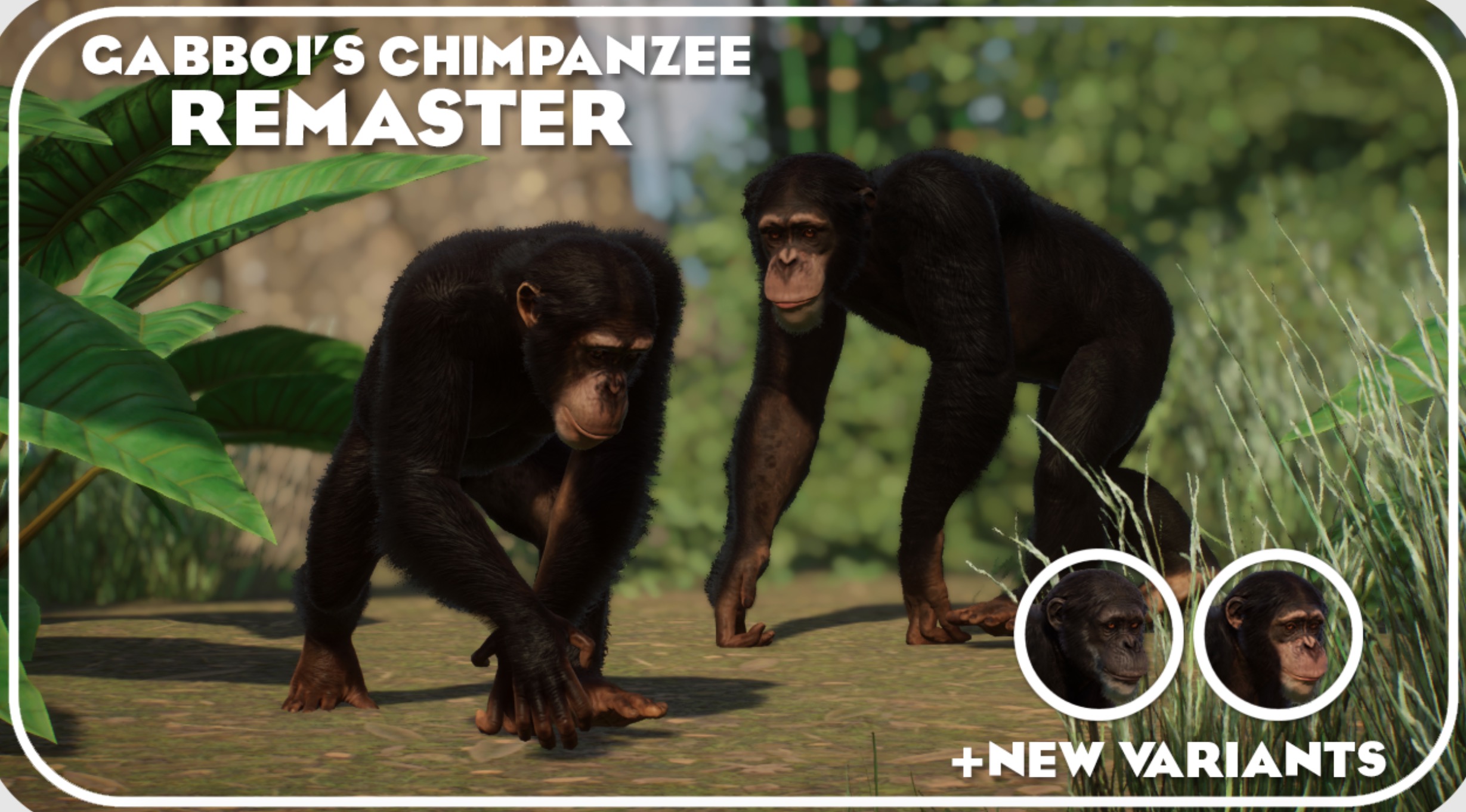 Chimpanzee Remaster and New Variants (1.12 ACSE) V1.0
Improves the appearance of the Chimp to make it more realistic and also adds 2 new variants.
This mod includes improvements for Male, Female, and Juvenile Chimpanzee, as well as 2 new variants consisting of Depigmented Skin and Black skin, so you can now get the most common chimp looks in your zoos. This mod requires ACSE to work, it includes UI.
It's recommended to use the Planet Zoo Plus mod for a better experience.
Installation:
To install this remaster extract and place the folder in ovldata like a New Species mod, no file replacement needed! Requires ACSE.
Variant Translations:
English – GiornoPizza
Spanish – Gabboi
Portuguese – Masora157
German – Fera
Italian – LadyLesahine09
Swedish – Stalagmite
Dutch – Kiru
French – Tangara