California Quail – New Species V1.12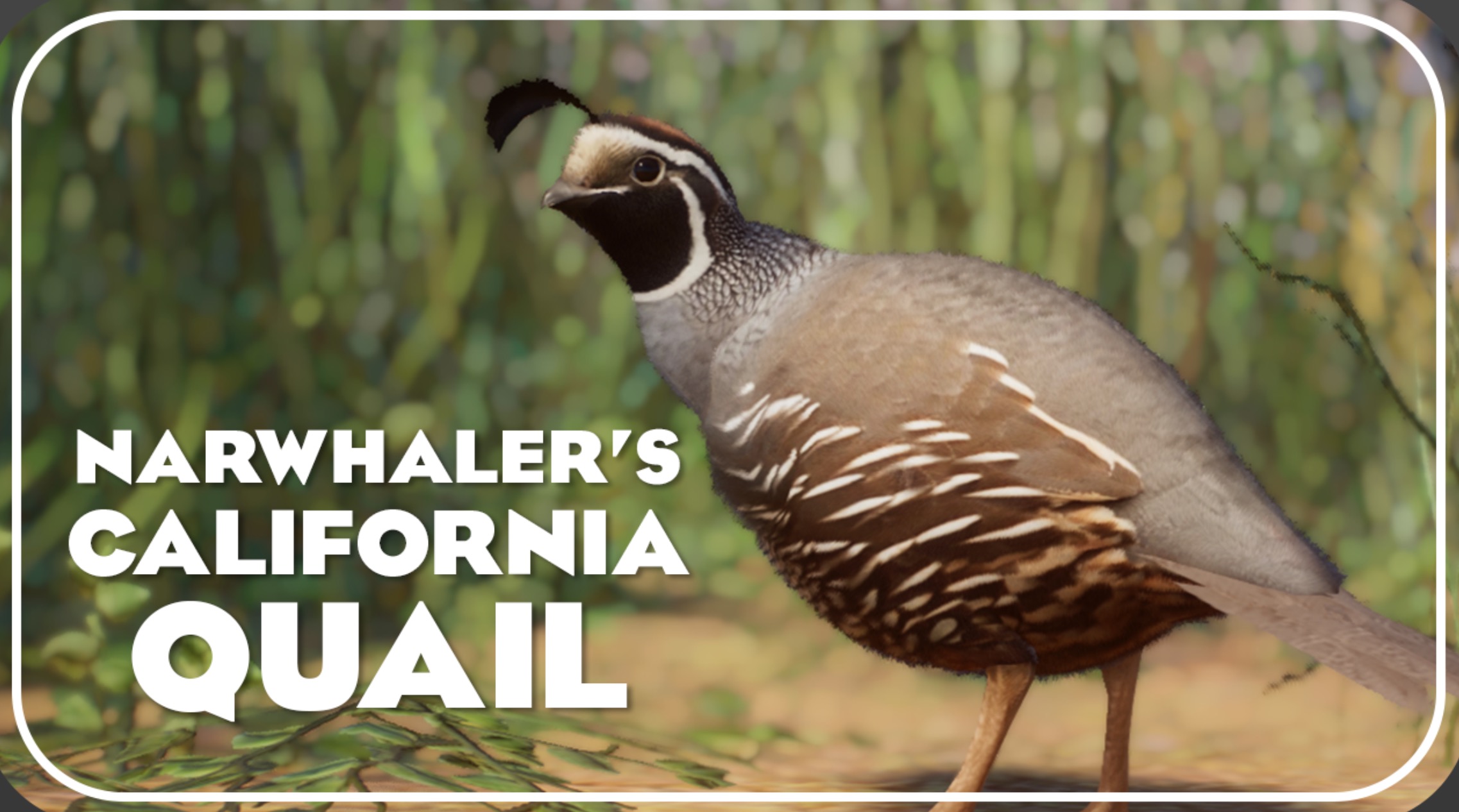 California Quail – New Species V1.12
A renewed California quail! Enjoy this cute little fellow from the southwestern coast of North America in your zoos!
Features:
This mod adds the California quail (Callipepla California) to the game. A small ground-dwelling bird known for its cute little black crest, it is also the state bird of California!
Unique models for males, females, and juveniles.
Functional research, zoopedia, and UI.
Functional education info board textures.
Based on the Indian Peafowl. Uses its enrichment items.
Languages:
English
Spanish
French (thanks to Trigger)
Portuguese (thanks to Masora157)
German (thanks to Fera_spielt)
This mod requires ACSE to work. Make sure you have it installed beforehand!
Installation:
To install this mod, simply extract the zip and place the extracted folder in the ovldata folder of the game.
IMPORTANT: Before reporting any crashes or issues, try redownloading the mod and make sure it is indeed this mod what is causing the issue and not something else. If you are definitely sure, then report the bug.
Enjoy the mod!