Blue Crane – New Species V1.8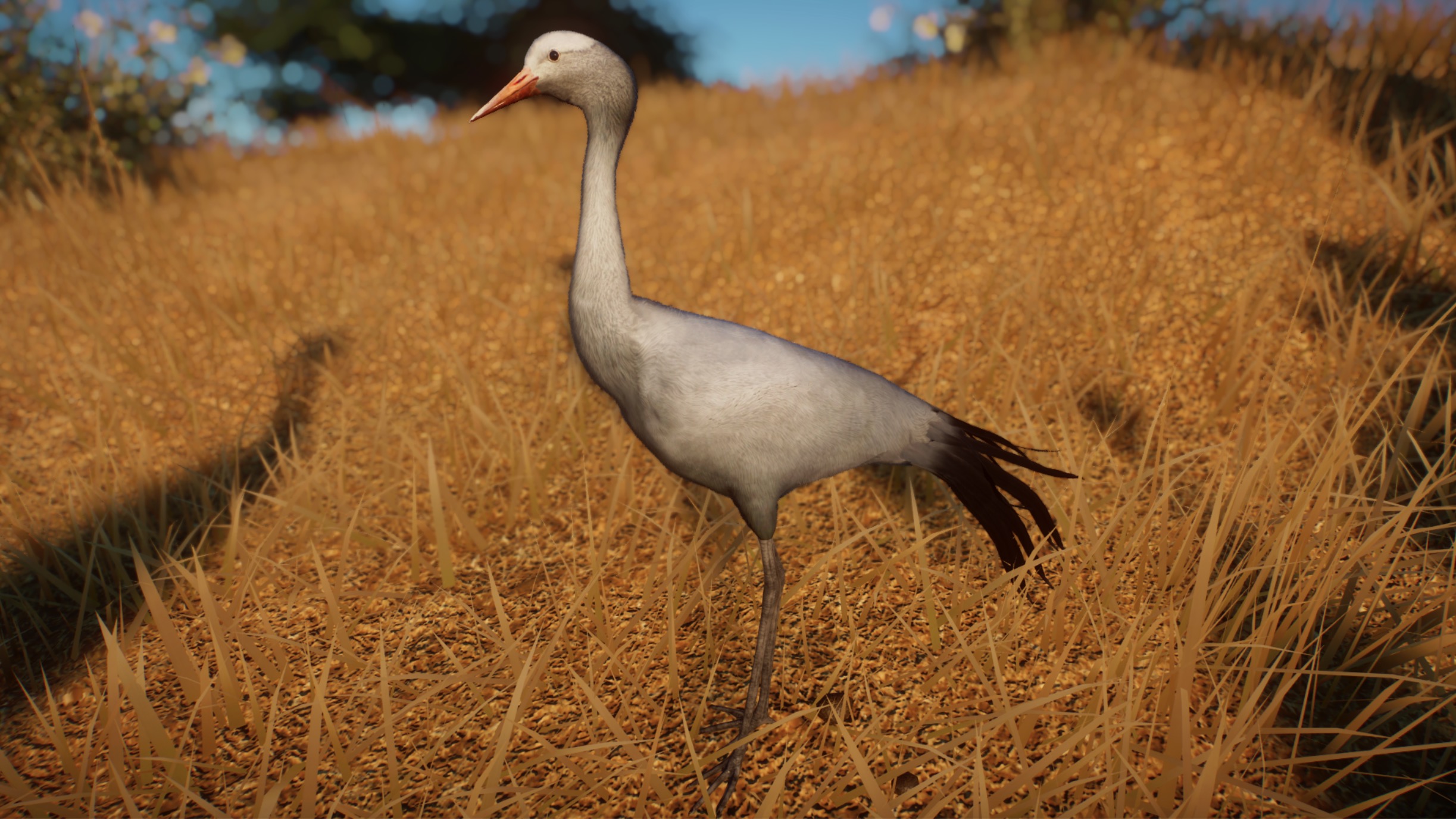 Blue Crane – New Species V1.8
Add the blue crane to your zoos – a long-tailed African crane species!
Currently supported languages – English, French, Portuguese and Spanish.
A big thank you to the translators:
French – Pierre
Portuguese – Masora157
Spanish – EmilioXH
Notes:
Wings removed from base model but will still appear outstretched during wing flapping/wing-based behaviors.
Some distortions of neck when bending down to feed.