African Civet – New Species V1.8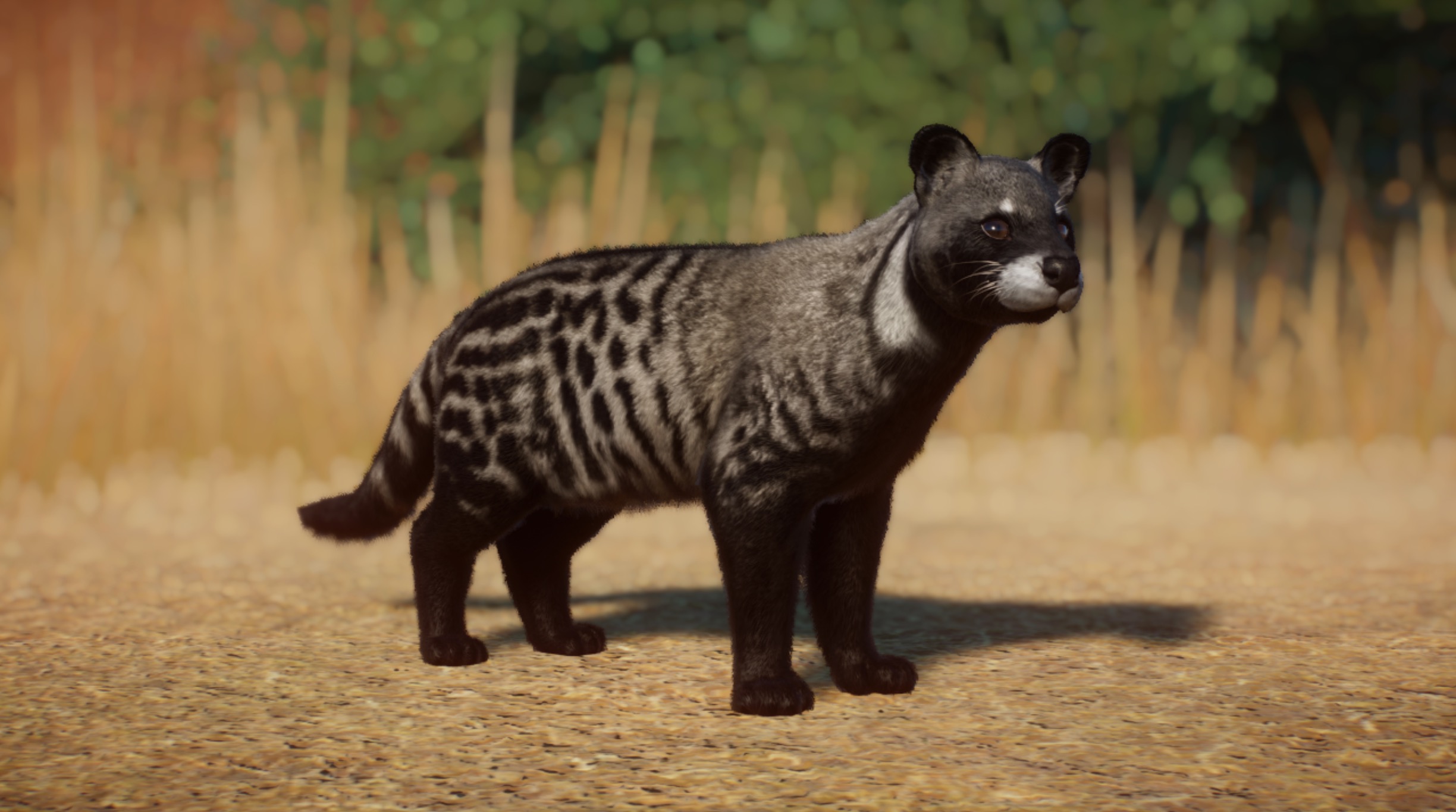 African Civet – New Species V1.8
Adds the African civet, the largest viverrid in Africa, to Planet Zoo!
Brought to you by Narwhaler! Don't forget to leave a comment and check my profile for more mods
Huge thanks to Diplodorkus for commissioning this mod and testing it for improvements! You truly are a hero, please enjoy the mod!
Features
Unique models for adults and juvenile. Functional zoopedia, UI, and education info boards. Based on the Clouded Leopard, uses its enrichment items (except the Hammock).
Languages:
English
Spanish
Polish (thanks to Darek)
French (thanks to Trigger)
Portuguese (thanks to Masora157)